Since incorporating in 1996, Tru-Edge has been recognized as a leading provider of precision regrinding and reconditioning services. From these roots, we have grown our capabilities and now offer turnkey engineering and tool designing solutions, custom and modified tool manufacturing options, and operate a complete in-house coating system.
Our location in West Central Ohio offers a strategic advantage to work within a wide range of industries including aerospace, automotive, food service, medical, mining, tool, die & mold, and woodworking.

Our mission and values reflect our commitment to creating an atmosphere focused on growth and opportunity.
We strive for creating a safe working environment that paves the way for our team to learn new skills, collaborate,
and advance in the company. You don't need to have a lot of experience, just a strong work ethic and positive attitude.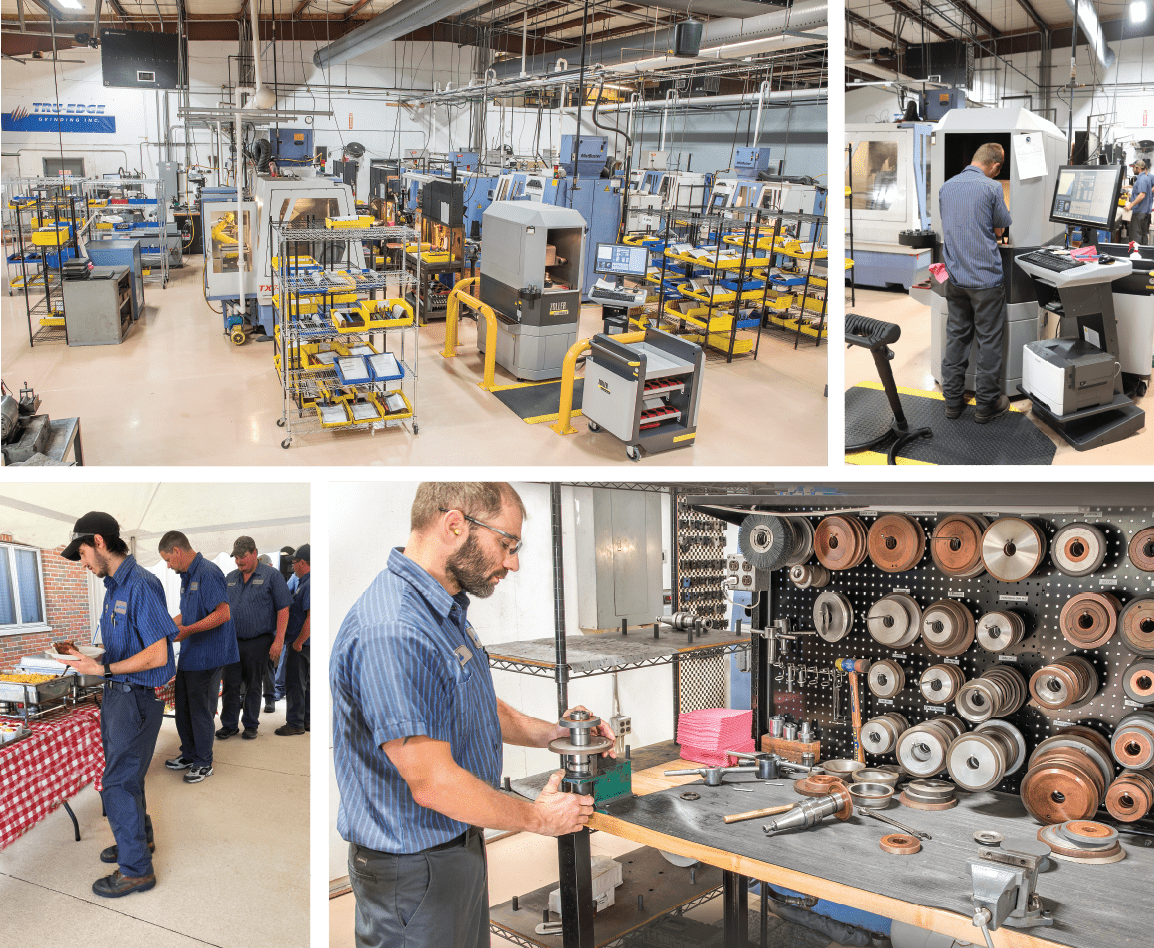 Highly Competitive Salary

Health and Life Insurance

Job advancement based on job performance


Short and long-term disability insurance

Paid vacation and holidays

Structured on-the-job training program

Performance bonus program
Strong math skills
Engineering degree or background
Good communication skills
CNC experience
Good computer skills
Ability to read blueprints
Knowledge/experience with inspections

Equipment (micrometers, calipers, etc.)