Our History
Discovering a Market Need & Finding a Way to Serve It
Until the mid-1990s, many manufacturers performed tool re-grinding in-house and those that did not sent re-grinds to local "mom-and-pop" shops. It was the time when manufacturers began to re-think their business model and opted to concentrate resources to their area of manufacturing specialization. In-house cutter grinding was on the chopping block. Additionally, cutting tool designs became more and more complex. Re-grinding required significant investments in CNC equipment and in turn that required programmers and a transition to a skilled workforce to run the machines. Re-grinding tools began its evolution into an outsource service model.
These trends were evident to Tru-Edge's founder, who saw an opportunity to serve this evolving market. The eureka moment happened in early 1996 and the idea to start a high quality, sophisticated re-grind shop began to take shape. In June 1996, a partnership was formed with an experienced individual who worked as a cutter grinder at a large metal removal manufacturer. It just so happened that this person had a typical "mom-and-pop" side business where he did evening and weekend work re-grinding tools, sharpening mower blades and scissors, and occasionally helping local farmers who needed an implement ground.
Within a short timeframe and through an association with a specialty cutting tool distributor based out of Columbus, Ohio, the Tru-Edge regrind model took shape. Growth was rapid. Tru-Edge needed to expand.
First Re-Grinds Done Next to First Responders
In 1997, Tru-Edge moved into a shared space with the local volunteer fire department in St. Henry, OH. In 2001, Tru-Edge relocated to its own 20,000 square-foot building and leased half the space to a tomato canning company. Some five years later, in 2006, Tru-Edge needed to expand again, and the previously leased space began to get filled with new Tru-Edge machinery.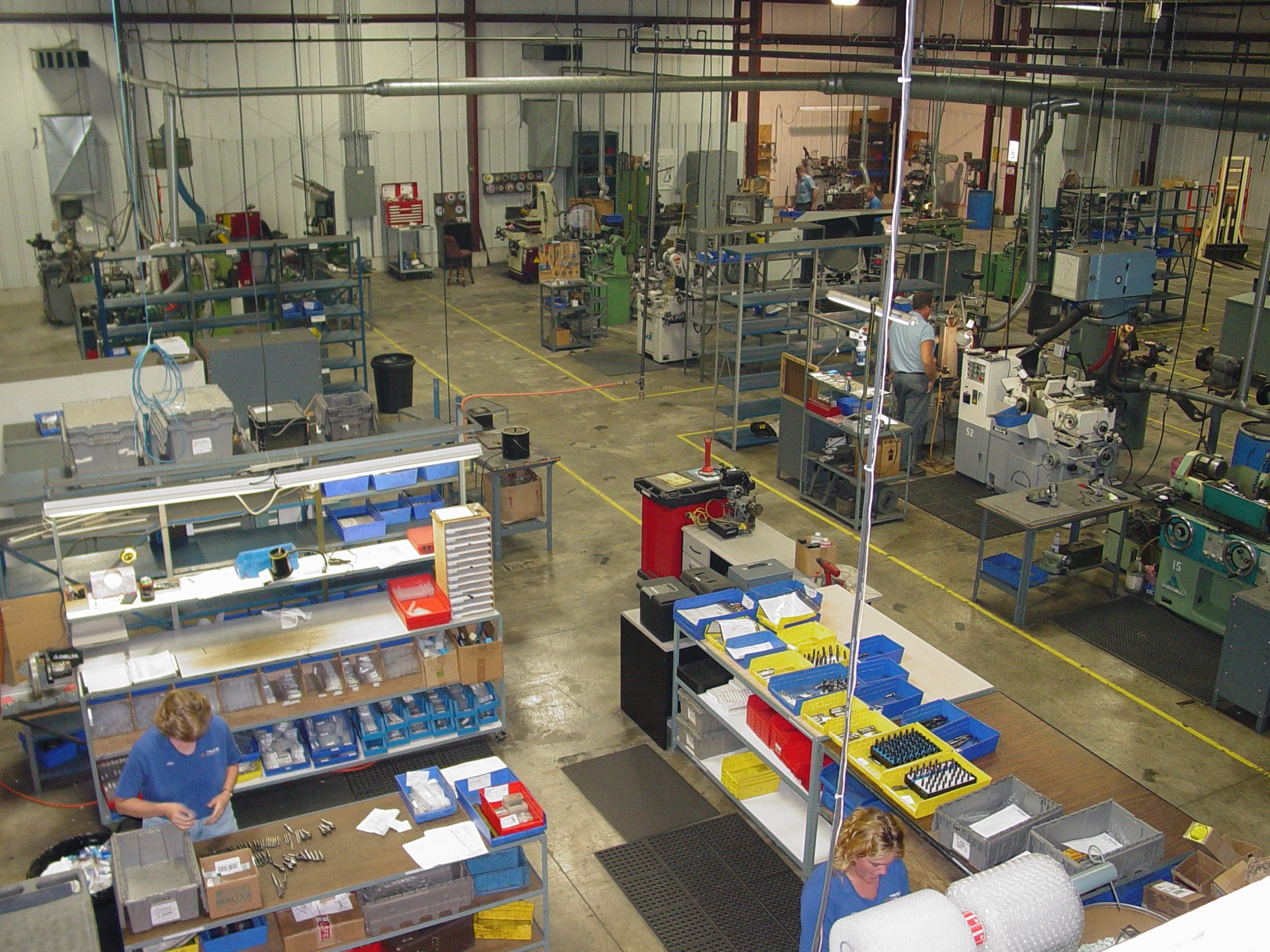 Although technology and customers' expectations continually change, our initial mission to offer high quality regrinds has not changed. Today we offer a complement of cutting tool services including researching, designing, and engineering full-service solutions that improve the lives of tools, our customers, and our associates. Our core values that have set us apart from competitors since Day One continue to guide us into the future. All Tru-Edge associate are trusted partners who work to achieve success through innovation, product quality, and mutual respect, and everyone in the company engages in fair and honest business practices that help to make our customers successful.
Our Promise
Adding Value Through Tool Life Management. Since 1996, Tru-Edge has been a leading provider of reconditioned cutting tools, and today offers a full complement of related services including tool life management programs, tool manufacturing, PVD coatings, and Kanban replenishment programs.
From our facilities in West Central Ohio, near Dayton, we serve customers in a wide range of industries, including aerospace, automotive, orthopedics, food service, mining, woodworking, and tool, die, and mold.
By anticipating customers' needs, our engineering-minded associates proactively create, design, innovate & continuously improve a turnkey package of cutting tool services that accelerate growth, enhance profits, and drive success at customers today, tomorrow, and into the future.
At Tru-Edge, our associates are trusted partners, working to achieve success through innovation, product quality, and mutual respect. We work to meet company objectives through fair and honest business practices and are a hardworking, caring team of people who understand that our customers' success drives our success.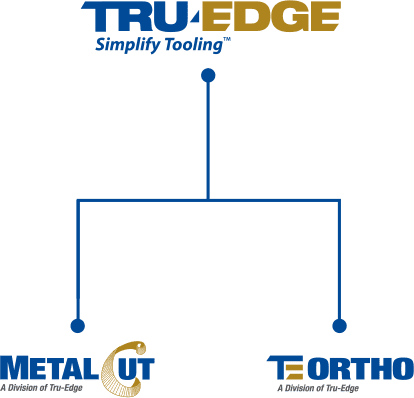 As we continue to grow, we have differentiated our divisions so that Tru-Edge will act as the house of brands, and MetalCut and TE Ortho will become their own entities.
Tru-Edge: Providing custom-crafted round tools and re-sharp programs.
MetalCut: Restoring damaged and indexable cutting tools to like-new condition. Providing custom-crafted indexable tools.
TE Ortho: Innovations in orthopedic instrument management.